The new "Music Sticker" that Facebook has allows you to watch and listen more vividly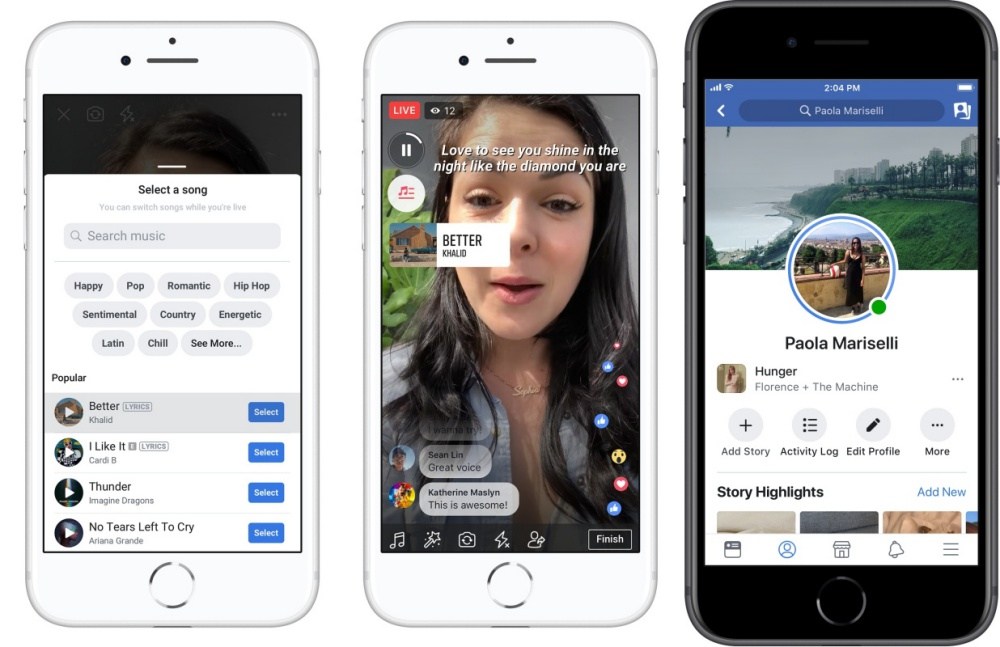 "Facebook is going to have new service content! Facebook is expected to work with music content providers to provide new music content. Facebook hopes to make song content more exposed and play listening opportunities through its own platform services."
  The "Music Sticker" function, which was tested for specific users in September this year, has been officially opened to the public, allowing users to add music content to their personal limited time dynamics, photos or video content so that the video content can become More lively.   The music content will be provided by Facebook, users can use it all, or specify the clip to add photos, videos, or personal limited time dynamics. After adding music content, the name of the music track and the author will be marked in the uploaded photos, videos, etc., and the user can further adjust the position of the music-related content or add more visual effects so that the image content can become more active.  
  In addition, this update also includes the ability to add music content to the profile introduction, allowing users to add music, songs that represent their own style, and even further link the album cover of the music content, as well as the corresponding singer photos. Not surprisingly, this feature should also involve Facebook and music content providers in cooperation, and it is expected that the song content will have more exposure and play listening opportunities through the Facebook platform service. The previously launched Lip Sync Live live K song function, in this update also officially joined the synchronous display lyrics function, allowing users to avoid forgetting words in the live broadcast process.
Mash-Digi 
If you are interested in our articles, you can also LIKE our page:)
Want to see more related articles?
CLICK ME
to enter the Chinese version website.