Google Maps' "Group Planning" provides the ability to decide where to vote online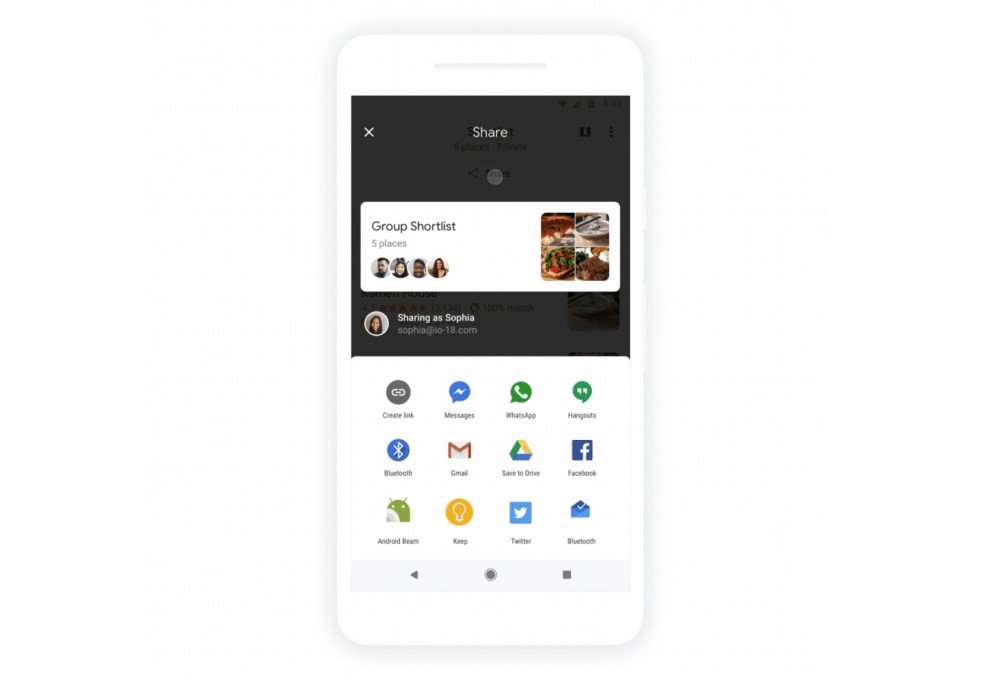 "When you are planning to hang out with friends, it is quite often to be annoying when it comes to where to go and where to eat. Everyone will have her opinion that they want to go to, but no one would say it out. Now the new feature "Group Planning" that Google Maps is about to launch is designed to solve the troubles for this embarrassing situation. What kind of function is it? Let's take a look for it."
  The new version of Google Maps previously released on Google I/O 2018, in addition to the motorcycle navigation features that have been launched online, now includes Group Planning, which allows users to vote directly and relatives with friends online. The Group Planning function allows users to create a set of voting lists through Google Maps and prepare their online friends to participate in the voting. This will improve the situation happened in the past which is when confirming the each other's opinions, it would be much easier to integrate the opinions of the destinations, thereby reducing the unnecessary waste of time (and even reducing the disputes caused by the discussion). This feature was first mentioned in this year's Google I/O 2018. At the time, it also mentioned the features that will be added to Google Maps, as well as the motorcycle navigation function that has been opened for operation. The reason why Google continues to update Google Maps is to attract more people to use this service. It can also create more service applications by combining geography and search functions, and it can also drive more map integration. For example, quickly adding information such as nearby recommended attractions, businesses, gas stations, convenience stores, etc. in the map can also help passengers to explore the first-time visits, and at the same time quickly assist the local stores to connect various types of consumer business opportunities. Behind it, nature also has the cooperative benefits of advertising content. At present, the Group Planning function is expected to open up users in various regions in the near future, and it is used by Android and iOS platforms.
If you are interested in our articles, you can also LIKE our page:)
Want to see more related articles?
CLICK ME
to enter the Chinese version website.