Microsoft Xbox One will soon can be able to voice control by Alexa and Cortana !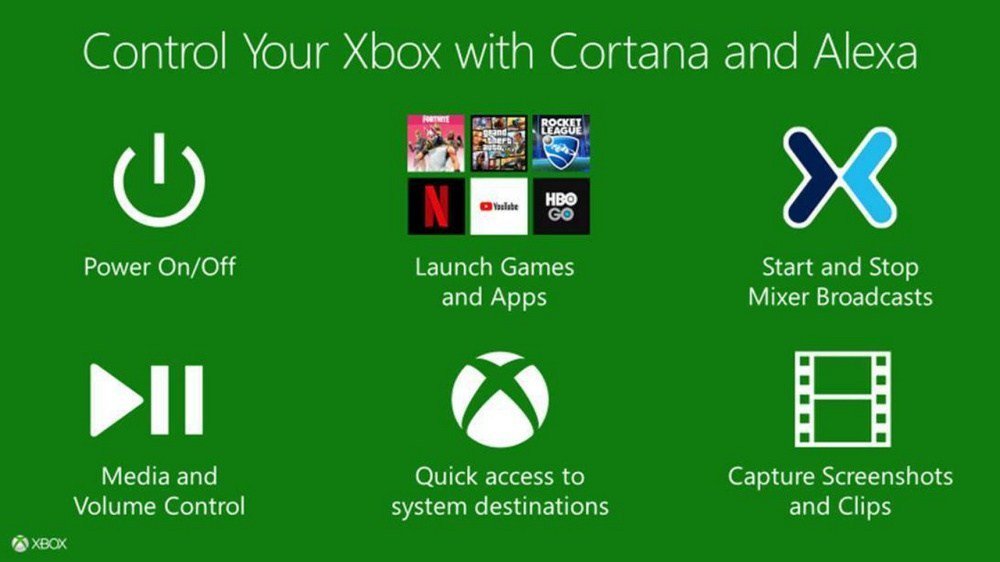 "Xbox fans, don't miss this news! Last month, Microsoft announced that it will release the Xbox's first wave testing to provide users with the ability to bind Alexa or Cortana devices on the Xbox to operate the switch or even execute some of the apps. Perhaps in the future, it would not just the Xbox, with just one order, you can easily do a lot of things in your life~"
  Microsoft will provide Alexa or Cortana devices that bind Xbox Skills to users in the United States, and use the voice control to directly operate the Xbox One switch, execute games or specific apps, and enable Mixr to broadcast live online.
Mash-Digi 
Last month, it announced the release of the first public preview application version, allowing users to test the Cortana and Alexa digital assistant service serial application on the Echo device or Windows 10 device. Microsoft also opened up the Xbox Insider test version earlier. The Xbox Skill will be bundled on the device corresponding to Alexa or Cortana to operate the Xbox One via voice. The Xbox Skill which combined Alexa or Cortana will be able to operate the Xbox One switch, execute games or specific apps directly through voice control, and even enable Mixr for online live streaming. It also supports playback of content volume control, fast forwarding, or Screen recording function. However, this feature is currently only open for testing in the US and has not been tested by other overseas users. However, in the future, it is expected to be used by countries that provide Alexa or Cortana digital assistant services. Users in countries that have not yet implemented such services may experience those services by setting the language into English. In the past, users can actually use the Kinect dynamic video camera microphone function to operate the Xbox One function through voice command recognition. However, as Microsoft gradually releases the Kinect camera from the game market, the offer allows users to use Alexa or as a new voice-activated command recognition tool, Cortana seems to be a more convenient operation experience for the player, which can reduce the trouble of manual operation.
If you are interested in our articles, you can also LIKE our page:)
Want to see more related articles?
CLICK ME
to enter the Chinese version website.